Fall is finally here! Though one walk outside this air conditioned building, into the hot Florida sun, and you'll call me a liar and swear it's Summer!
♪People say I'm no good, and crazy as a loon♪ (Charlie Daniels)
Trust me, it's Fall! And, I couldn't be happier! Here's 10 Reason's why:
1.
♪Are you ready for some football?!♪
I enjoy the lazy days of Summer and watching a Baseball Game, but there is nothing better than Football!
2. Halloween is my family's absolute favorite holiday! We dress up, have a feast in honor of our ancestors and exchange small gifts. And, of course there's trick r treating and then we wait all night long in hopes of catching a Glimpse of The Great Pumpkin as he rises from the pumpkin patch to bring...
3. Pumpkin Latte at Starbucks! Yum yum yum!
♪Yummy yummy yummy I got pumpkin my tummy♪
4. Paula Deen's Ooey Gooey Pumpkin cake recipe- Fall makes me want to bake, and this one of my favorite recipes. It's like cheesecake meets pumpkin pie. Seriously, if you haven't tried it...you...are...CRAZY! What are you waiting for?! Make it, make it!
5. Fall Festivals- like the one in my home town of Keene, NH that holds the record for the most lit jack o'lanterns. This year, it will celebrate it's 20th anniversary.
6. All the new products that come out just in time for the holidays. Like this year's release of Just Dance 2 from Ubisoft. That's right, if you liked #1 you're gonna love #2! I got to try it out at BlogHer, and it was awesome! It has over 40 new tracks and I'm so ready to ♪walk like an Egyptian♪ (Bangles)
7.
Holiday wish lists- I'm already planning mine! It will definitely include a
Keurig
, which I have wanted, ever since I tried it at my cousin's wedding in 2008. This is not your ordinary coffee machine. It is like uber super wicked cool! All you do is choose your flavor cup, (they even have tea and hot chocolate if you're not a coffee drinker,) put it in the Keurig, and in like a minute, you have a fresh cup of warm yummy goodness!
8. Fall Leaves in their pretty changing colors. Not these, of course.
But these:
What?! It's Florida, We have to pretend!
9. Bosses Day- Who doesn't love to thank their boss for all they do?! We should totally have more of these very special days!
(shhh don't tell, but I totally included that part in case my boss was reading, because we all know that some boss somewhere had that little day put on the calendar by some poor little worker so they could feel godd about the job they do
.)
10. Um, yeah, um, totally running out of things... OH! I know! Columbus Day! Because we get to honor the scam artist that managed to con his way into history so we would lie to our children, once more, (as if the Santa thing wasn't enough!)
♪Wake me up when September Ends♪
(Green Day)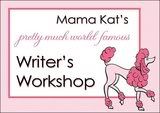 Disclaimer: I was in no way compensated for this post. All opinions are my own