Pinterest, you've done it again!
I just found this really cool kitchen print in this really cool Etsy shop!
I don't have a Kitchen-aid, yet, but at least I can have a picture of one. And, a picture of one with this awesome song lyric on it! I know not really the same, but a girl can dream. *sigh*
♪you spin me right round bay right round♪
(Dead or Alive)
I just can't help but sing every time I see it!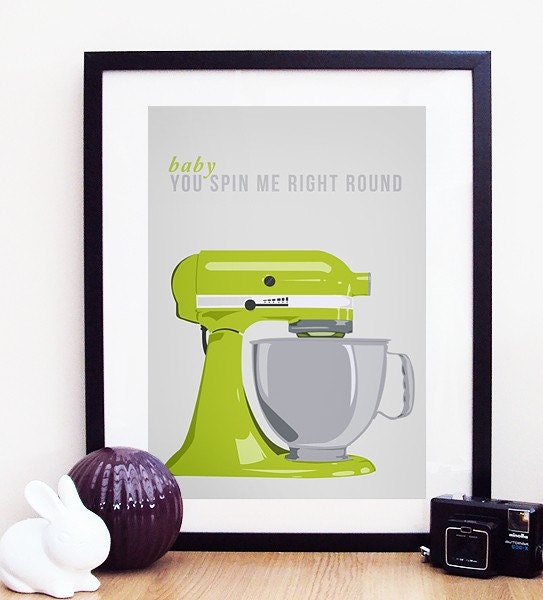 Check out this print and more at
Oh, Dear Molly
And, for some free printables and great ideas on how to use them in your house head over to
Big D & Me
. I just adore her Kitchen wall.