I confess...
*I rather like my freckles.
*I haven't shaved my legs in a while, so don't touch 'em they're a little prickly.
*I'm behind in my bills. I want to do better with finances, but I also want to enjoy life! I'll get it together, soon...maybe.

*Sometimes my friends annoy me. I love 'em but sometimes...errgh
*I know the feeling is mutual...though I don't know why anyone would be annoyed by me, because I'm so freakin awesome!!
*I don't know why this song just popped in my head ♪
Amadeus Amadeus, rock me Amadeus♪ (Falco)
*I drove to work with no lights on this morning! I didn't do it on purpose, of course, but, I've always wondered how someone can drive without their lights on in the dark, and not notice! Now, I understand. My panel was lit up, my lights are usually on auto, so I assumed they were on. Until, the third car pulled out in front of me, I swerved, and hubby asked if they were even on. Oops! Sorry to all those people I honked at! Crap! I didn't have my freakin' lights on! What the hell is wrong with me?! ♪
I don't wanna die, sometimes wish I had never been born at all carry on carry on♪ (Queen)
*I haven't had internet at home for the past couple days, and while I hate it, it has also been nice to get caught up on some magazine reading. This makes Bear very happy because I'm a magazine collector. Not like, "ooh, I need another magazine for my collection!" not that kind of collector. I just love to read magazines, and I don't want to throw them away until I read them! Because that would be a waste! So, they pile up, until I go to the Beach or hubby
gets on me about the damn height of the pile
nicely asks me to get rid of them, (because clutter is his enemy,) or like now,
I don't have any freakin internet!
I just don't have anything else to do.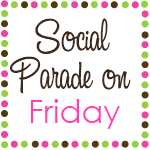 September is Women's friendship month and to honor it some bloggers came up with a blog hop idea to build new friendships. The idea is to reach out to a follower that doesn't comment often, and ask them to do a guest post for you on a Monday so you can get to know them better. I'll be joining in as guest at
Shell's
place in a couple weeks because , yes, I'm a total slacker, and I just don't comment enough. If you want join in the hop.Check it out. Oh! and their also hosting a BFF contest for cool prizes! So, if you think you have the bestest bestie, you may want to enter!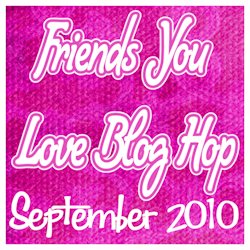 Ok, that's it for now, but, only because
these dang people that write my paycheck are all over my ass to do something for a change
I have to work, not because I've run out of things to say. so, who knows maybe I'll post again later, because, heck it's my blog, and I can do what I want! ♪
It's my prerogative, I can do what I wanna do♪ (Bobby Brown)